When I first posted pictures of Ethan on Spamalot, I made up a little story to go with him:
"Maybe his dad was a drunk. Maybe his only joy in life was his loving mother. Maybe his dad finally goes beyond abuse one day and kills his mother. Who knows? I can imagine him being the type of boy to run away and spend a night sleeping on his mother's grave. Morbid? Totally. But that's the angle I want with this one."
Needless to say, I really wanted to do such a shoot with him. And here's the result.
Sitting with his mother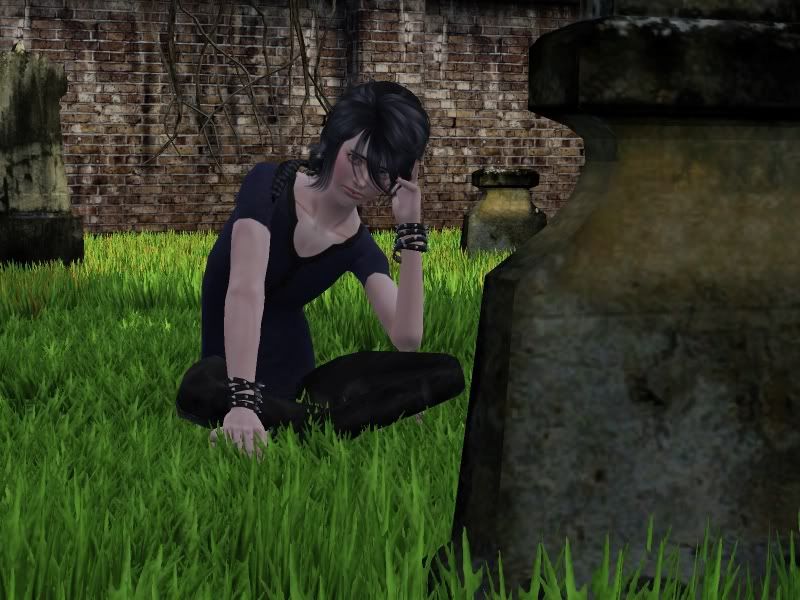 Staying with his mother tonight