A sad little boy looking for a kind home.
Once again, I use
awesomemod
with the max slider range set to 3. I have pretty much every single slider in existence. You can see a rather large list of them towards the top of Zak's download page over
here
. I don't remember what sliders I used exactly, but I recommend all sliders anyway.
Now to the CC!
Newsea's dragon hairstyle, retextured by Anubis
Ephemera's NV1 skin
(most likely Pale, but could be Light. I don't remember which.)
Arisuka's eye bags
(I don't know which one specifically because I downloaded the ALL file.)
Lemonleaf's N2.1 eyeliner
Lemonleaf's small pupil eyes and lipstick No 10
Shyne's cheek pores
(Can you tell I'm addicted to this yet?)
For his everyday outfit:
Aikea Guinea's spiked bracelets
(at the bottom of the post)
Aikea Guinea's jeans
NewOne's shirt for males
I don't know if I had to download something to make him barefoot or not.
You can't say "no" to downloading this face.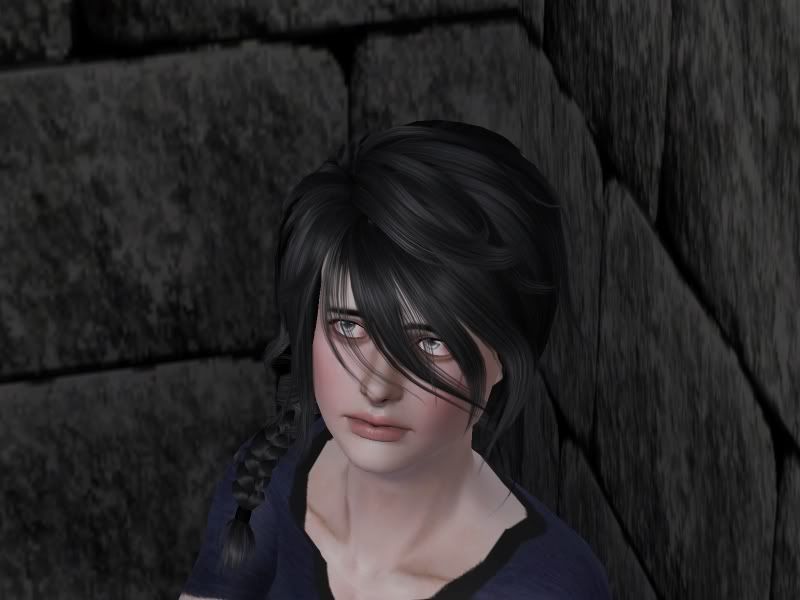 Don't make sad Ethan cry. Download him today!